About EMC Re
Employers Mutual Casualty Company (EMCC), founded in 1911 in Des Moines, Iowa, has been assuming reinsurance since the 1950s. EMC Reinsurance Company (EMC Re) was established in 1981, although EMCC paper is used to write most assumed reinsurance business. Take a look at some EMC Re milestones through the years.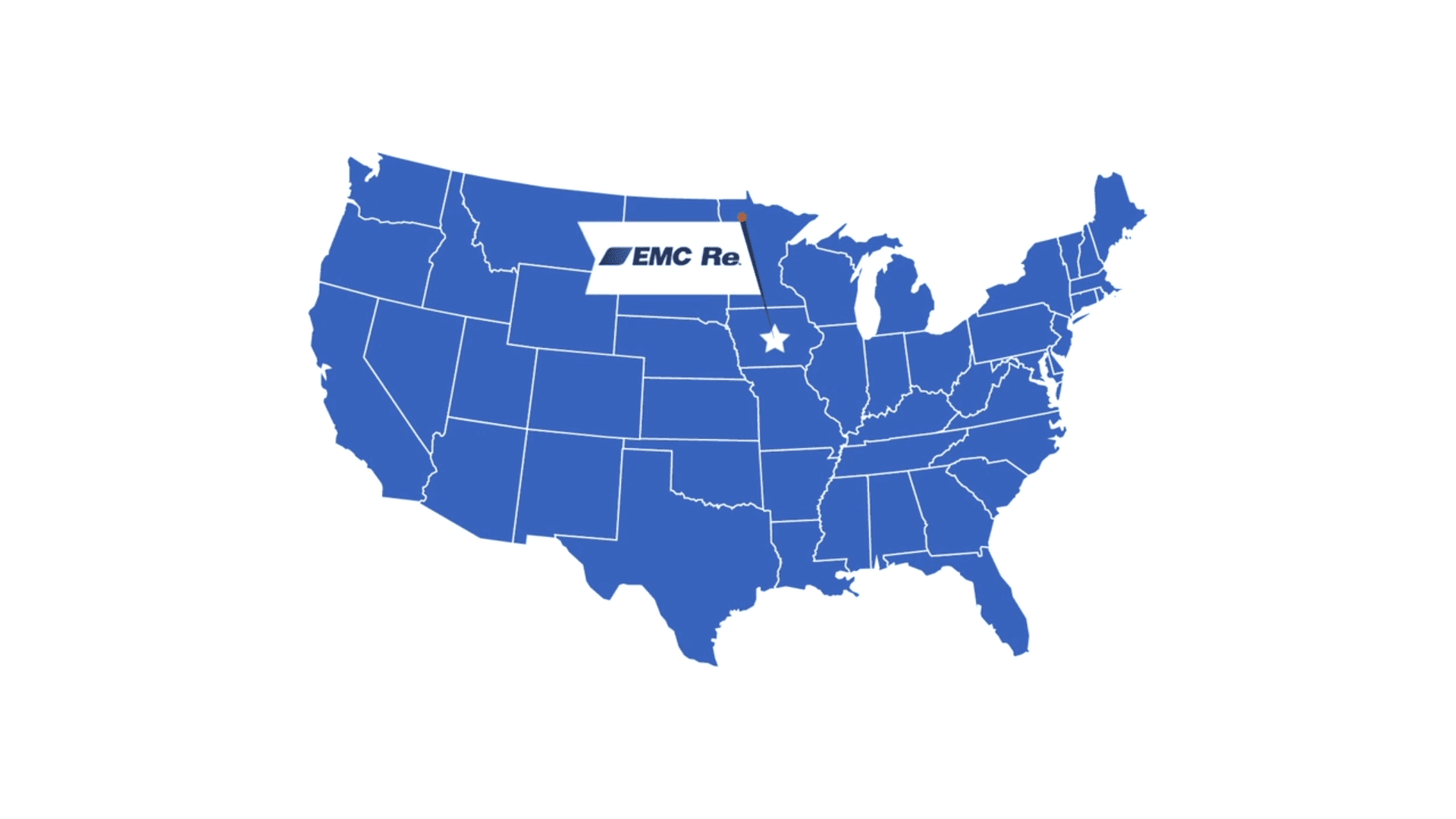 EMC Re Highlights
Reinsurance business is produced through brokers and facilities
Emphasis on excess of loss business
Multiple line reinsurance: property, casualty, crop and marine
A market for local, regional, national and international ceding company clients
Quoting market for U.S. multiline XOL, property per risk XOL and casualty XOL
Global Presence
We value our long-term relationships with our business partners throughout the world. Our team is proud to provide quality service and is committed to paying valid reinsurance claims quickly.
Areas where EMC Re writes reinsurance, by domicile country of carrier.
Our Mission
Provide our global partners with reinsurance expertise and financial peace of mind, when it matters most.